Customer Reviews
From the initial consultation to the final touches, Blue Ribbon Residential Construction strives to exceed our client's expectations in every way possible. While our portfolios of interior and exterior remodeling projects speak to the incredible results we achieve with each project, we understand choosing a remodeling company can be a daunting task.
We encourage you to read what our previous clients throughout Wake County have to say about working with our team. Their experiences working with us can provide valuable insight into the level of service and quality of work you can expect from our team. We believe that our clients are our best advocates, and we are confident that you will be impressed with what they have to say about their experiences.
WANT TO REMODEL
YOUR HOME?
Experts in design/build, kitchens, bathrooms, sunrooms, master suites, additions, porches, patios & decks, and everything in between for home renovations.
30+ Years Licensed Contractors

2-Year Warranty On All Projects

100% Customer Satisfaction

Serving Raleigh-Triangle Area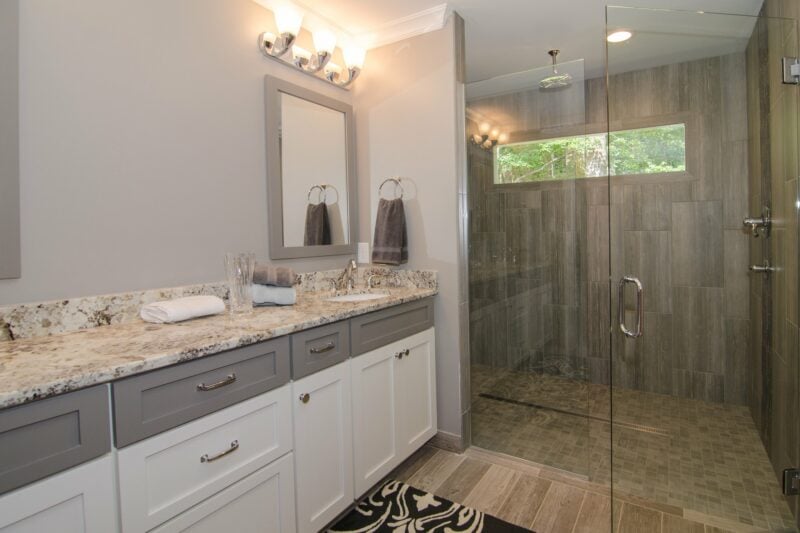 "We have nothing but great things to say about Blue Ribbon. Blue Ribbon did a top notch renovation and new construction on our home. We love it and are very pleased with the results! We will definitely call them again for our next Project!"
-Beth and Jeff, Raleigh, NC
"We really appreciated the professionalism and attention to details and quality that the whole team at Blue Ribbon gave. They made what could've been quite disruptive a very smooth experience, and the final renovations look great. Thanks for the great design help and quality form the whole team."
-Chris and Holly, Raleigh, NC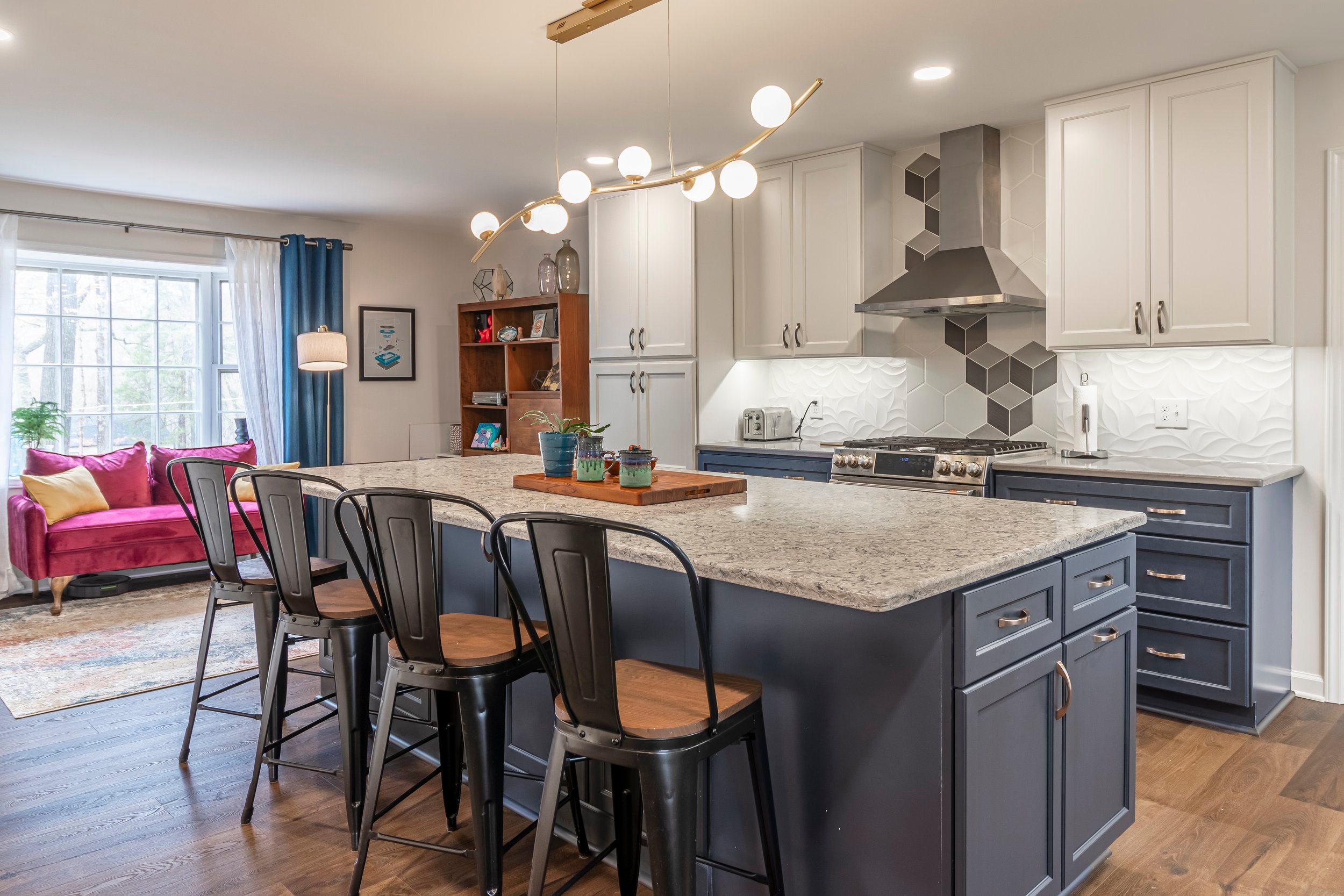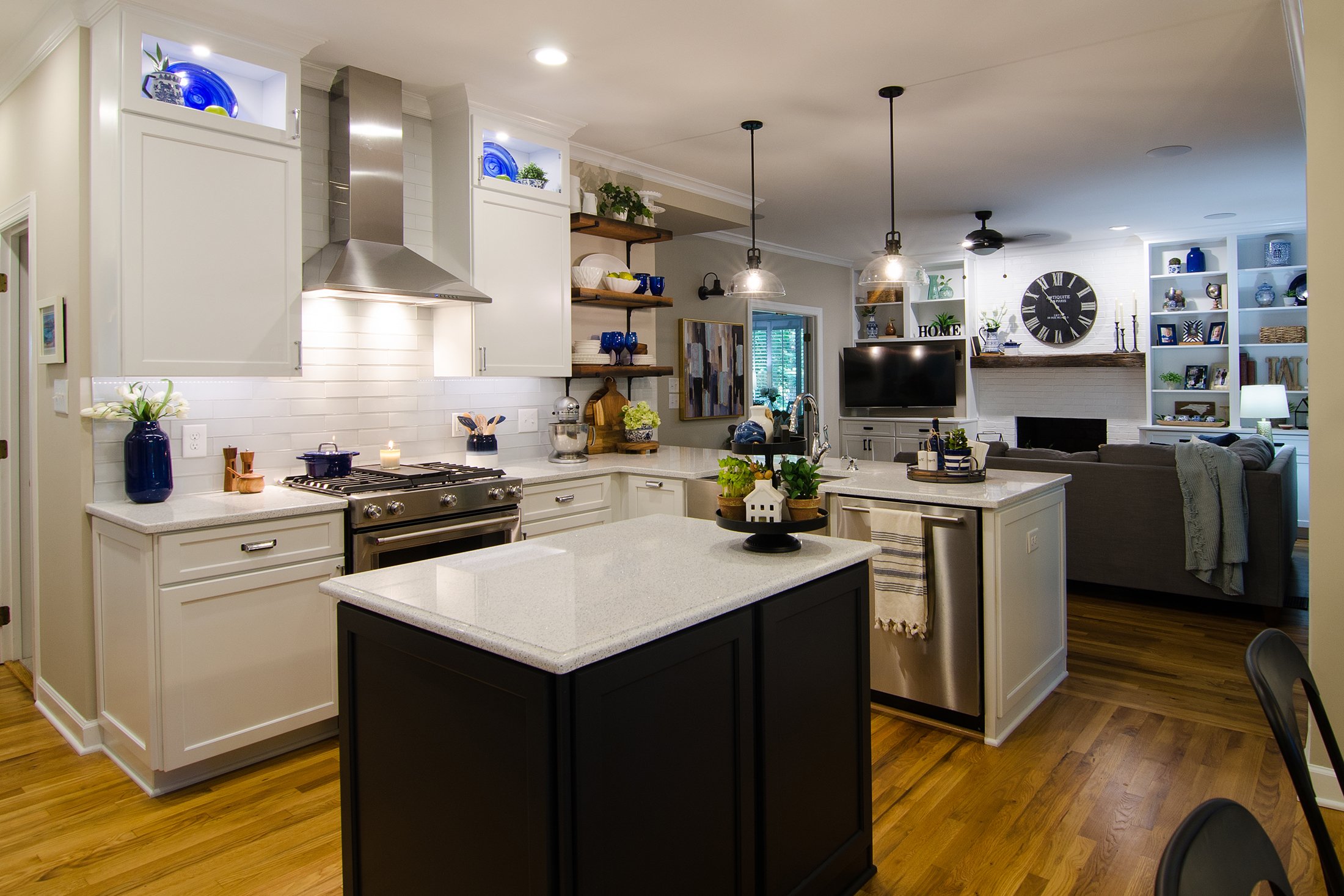 "Since 2017, we have used Blue Ribbon for our kitchen, family room, front porch/door and awning installs.
The Blue Ribbon team delivered on everything we asked for and gave us our dream kitchen. The quality of their craftmanship and attention to details were truly impressive. We have gotten positive comments from friends and family members who have visited our home after every project. When the next project comes around, we will be using Blue Ribbon once again!"
-Doug & Peggy, Cary, NC
"Blue Ribbon has been wonderful to work with! This was our first major home renovation, and the entire Blue Ribbon team patiently guided us through the process and ensured we felt comfortable asking all our questions.
The design team took the time to understand the challenges with our current space and provided thoughtful solutions to transform our home. The build team worked hard to make sure there was minimal disruption to our lives and went above and beyond to make sure we were happy. We will absolutely be working with Blue Ribbon again in the future!"
-Chris & Melanie, Apex, NC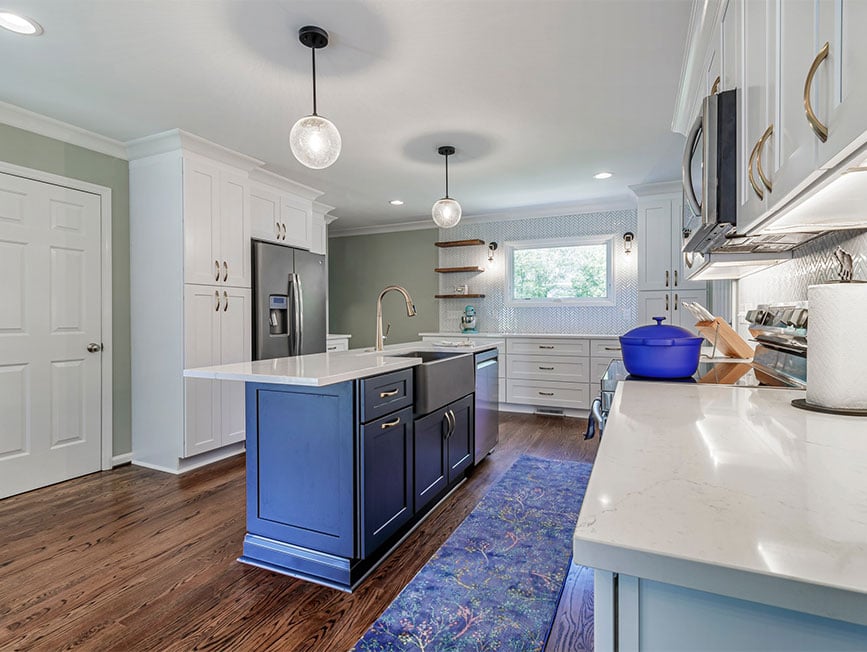 "We are so happy we chose Blue Ribbon for our project! They are the only general contractor who has an interior designer on staff. Their expertise is second to none! John and Kathy make your vision come to life. If one of the vendors does not have the product you want, John and Kathy know who does! The on site project manager works seamlessly with the subs and the interior designer. They listen to you from the beginning of the project until the completion. We will always recommend Blue Ribbon Residential Construction!"
-Joe & Michelle, Holly Springs, NC
See What Our Valued Clients Have To Say
Committed to serving you with quality and value. We believe that everyone deserves to have a beautiful, comfortable home, and we offer our expertise and experience to help you get exactly the outcome you want.
Blue Ribbon Residential Construction | Raleigh, NC
5605-100 Chapel Hill Rd, Raleigh, NC 27607
Phone: (919) 852-3700