Carpenter

Adventurous Angler

Proud Parent
Meet Austin. With over a year under his work belt with Blue Ribbon and formerly acting as an assistant site supervisor, Austin is a pro at building things that stand the test of time. In fact, building is what Austin loves most about his job. From constructing new projects to repairing & remodeling existing ones, he takes pride in his craft. Originally from Pennsylvania, Austin has been living in Raleigh since 2011. When he's not at work, you can find him cooking up a delicious meal in the kitchen, casting a line out for some fresh fish, or even making his own furniture! He's also a proud parent, so he knows a thing or two about building things that last a lifetime.
AUSTIN SHAMBAUGH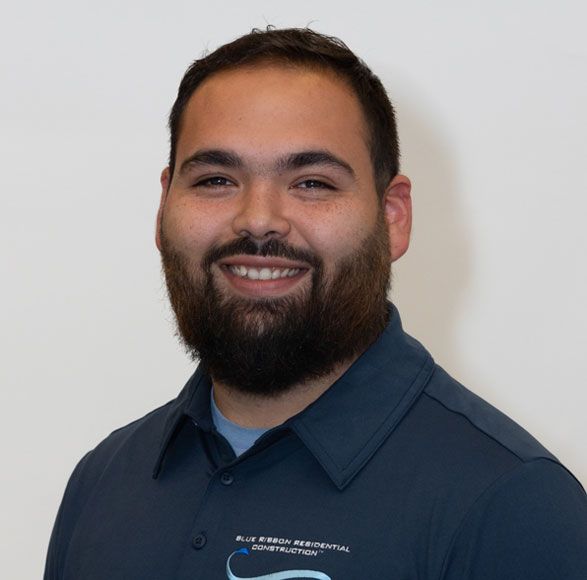 Carpenter

Adventurous Angler

Proud Parent
See What Our Valued Clients Have To Say
Committed to serving you with quality and value. We believe that everyone deserves to have a beautiful, comfortable home, and we offer our expertise and experience to help you get exactly the outcome you want.
Blue Ribbon Residential Construction | Raleigh, NC
5605-100 Chapel Hill Rd, Raleigh, NC 27607
Phone: (919) 852-3700