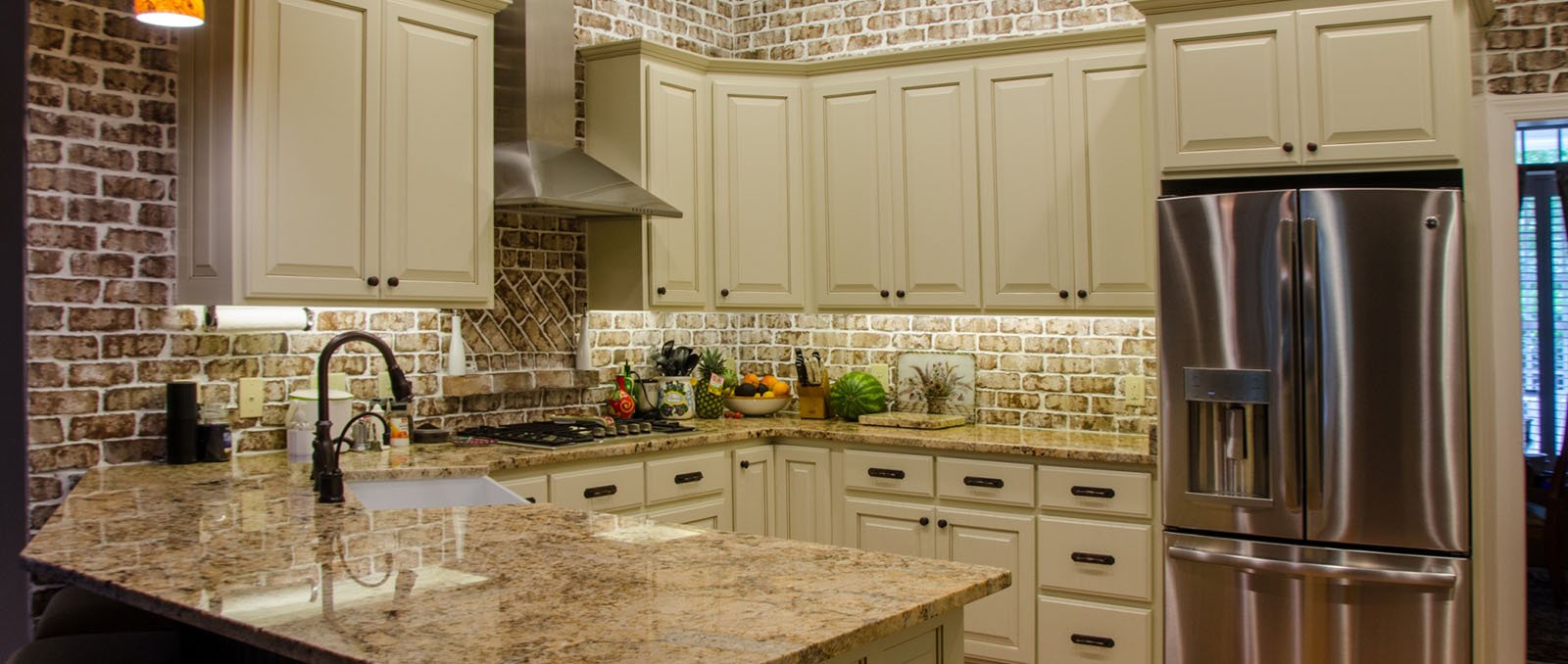 5 Kitchen Remodeling Tips to Choose the Best Lighting for Your New Kitchen Island
Are you looking for a unique way to accent your kitchen island?
Kitchen island lighting is one of the most underrated parts of a kitchen's design. It can help set the theme and increase the functionality of one of the most frequently used areas in your home.
But when it comes to lighting, there are hundreds of options to choose from.
Read on to learn some ways to help you choose the best kitchen island lighting as shared by our Raleigh kitchen remodeling contractors.
1. Set the Tone
Your kitchen island is a unique part of your kitchen that gives you more counter and storage space. But how you light your island is what helps set the tone for your kitchen.
When choosing your lighting source, you should consider the style and color scheme in your kitchen. If you have a modern theme, you won't want island lighting meant for a Mediterranean or French Country kitchen.
Do you want the lights above your island to be where a guest's eyes are drawn to first? Or do you want your wood cabinets or stainless steel range hood to be the centerpiece?
Thinking of these things will help you narrow your search for lighting.
2. Increase Functionality
When it comes to functionality, you should consider the primary function of your island and what your lighting needs are.
For some homeowners, a kitchen island is in a small, square shape and meant to help add some functionality and extra storage space to the kitchen. The island is used for little more than food preparation and placing fresh flowers.
Others might choose to the use their kitchen island as the primary place to eat meals and entertain guests. These islands are larger and double as the kitchen table.
If you are in the latter group, you might lean more towards a chandelier or larger light instead of pendant lights or other small light fixtures.
3. Paying the Price
Kitchen island lighting can vary quite a bit depending on what you want. The price you pay also depends on who makes the lights and their size.
There is perhaps no better example of this than with pendant lights. You can find a set of three satin nickel pendant lights for as little as $40, but a nicer eight-light set of chrome linear pendants can run you almost $2,000.
Looking for a fancy chandelier to hang over your island as a kitchen table? You can spend thousands of dollars more!
4. Determine Size & Materials
The size and materials of your kitchen island lighting fixtures are made out of should complement the rest of your kitchen.
If you have a larger island and kitchen, you can likely buy bigger fixtures. But be sure to pay attention to how the other lights in your kitchen 'fit' with the lights you want to hang over your island. You want to avoid buying island lighting that is overbearing on the rest of your kitchen.
Light fixtures can be made of materials like brushed aluminum, nickel, wood and cloth, just to name a few. Some of the things to consider include the color scheme in the rest of your kitchen and if you want your island lights to be ones that stick out to your guests.
Aesthetics aside, fixtures with a hard surface are easier to clean than cloth but it's all a matter of what you want.
5. Picking Your Kitchen Island Lighting
Choosing your kitchen island's lighting helps complete the feel of an important room in your home.
At Blue Ribbon Residential Construction, our team of professionals is knowledgeable in the latest kitchen and bathroom remodeling trends. Contact our Raleigh home remodeling contractors today or visit our showroom to find out more about how we can help you with your home improvement project!
5 Kitchen Remodeling Tips to Choose the Best Lighting for Your New Kitchen Island